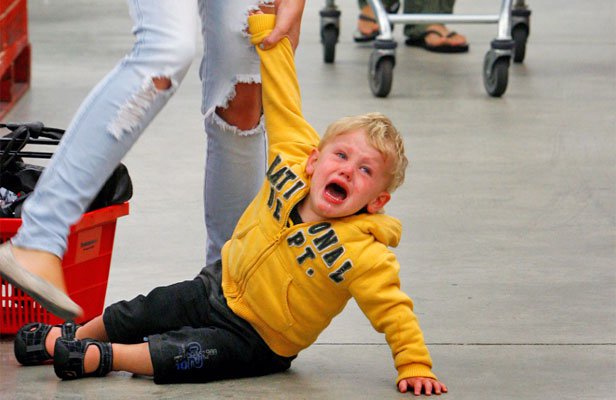 (NOTE:  This post contains affiliate links. Read our Disclosure Policy here)
Do you struggle to handle your kids emotional outbursts?
You are not alone! We all have our share of emotional outbursts from our kids. I'm talking about those moments where you just wish you could just hide away to avoid confrontation and wait for the quiet after the storm!
Kids – especially toddlers and preschoolers are not equipped with the tools necessary to control their emotions. This results in a meltdown over the slightest disagreement or whenever things don't go their way. 
As parents we would all love to help our kids control their emotions the right way.
But often we don't really know how and wonder whether the methods we do use are correct.
According to John Gottman, author of Raising an Emotionally Intelligent Child, emotion-coaching is the key to raising happy, well-adjusted kids.
I'm not sure how you feel about all this,  but I would love to learn how to emotion coach my kids.
And that's why I'm so excited about this Emotion Coaching course  by Melissa Benaroya.  I've already had a sneak preview, and I'm having a hard time deciding what I love best about it!
The well planned course curriculum
The video trainings and webinars
The reasonable pricing
The workbook that comes with the course
I think it has to be the Downloadable Workbook with cheatsheets and worksheets, that comes with the course! I just love worksheets and checklists and such stuff! 🙂
But in any case, when you finish the course you'll be armed with the tools to become an emotionally responsive parent. And this will help you create emotionally intelligent children.
Now, here's the best part. This course sells normally sells for $49, but I know a way you can save over 30% of your money.
(I should mention that I think $49 is a totally reasonable price for her course, but I always like a discount, don't you :)?)
So … what if you could get it for just $29.97?
Sounds great, right? But guess what, that's not all …
You'll also get 79 (seriously!) other resources in addition to Emotion Coaching: An Essential Part of Your Parenting Toolbox!, for the same $29.97.
All these resources are inside something called The Parenting Super Bundle.  And if you're looking  to find more joy in your parenting or a solution to those tough parenting challenges,  you'll find eBooks and eCourses covering all sorts of topics, including becoming a more intentional parent, dealing with sibling rivalry, meeting your kids' educational needs, and so much more.
I've been taking some time to go through the bundle, and I found a bunch of other things I'm excited about, too.
Just to name a few:
Raising Positive Kids in a Negative World: Audio Version by Zig Ziglar ($49.97)
Editable Chore Cards for Kids by Sara McClure ($15.00)
Crunch! Put a Stop to Picky Eating and Help Your Kids to Love Veggies by Dr Orlena Kerek ($15.00)
Begin Homeschooling with Confidence by Kelly George ($12.95)
Teaching Toddlers at Home by Amanda Stockdale ($67.00)
If those don't sound interesting to you, don't worry. I haven't yet mentioned the other 75 resources 🙂
But that's still not all.
In addition to everything I've already mentioned, you also get something else really special.
How would you like a free month's membership so your children can learn music at home, 10 free audio stories for your kids, a free 1-month subscription for children's books, and a simple way to detox your home?  Well, you can get all these 4 bonuses when you buy the Parenting Super Bundle.
Say "yes!" to increasing the joy in your parenting by picking up your bundle right now. 
But don't wait too long. It's only on sale until Monday!
SALE ENDS IN
But if you act fast, you can get early bird pricing


I really think this is a great bundle with life-changing resources. But what's most awesome is the 30-day happiness guarantee. Try it out and if you're not satisfied, just ask for a refund within 30 days.
(Visited 71 times, 1 visits today)